Backyard running – Chablais Alps region of the Haute-Savoie
Written by Sarah Willis
Here we are, at home…imagine opening the balcony door in the morning to a light wave of fresh, crisp, cool mountain air, you close your eyes and take deep breaths for a few moments trying to soak it all in and let your soul breathe. You hear the birds singing and the sounds of a few cowbells dinging in the distance and maybe a rooster to indicate it is time to embrace the day and go for it.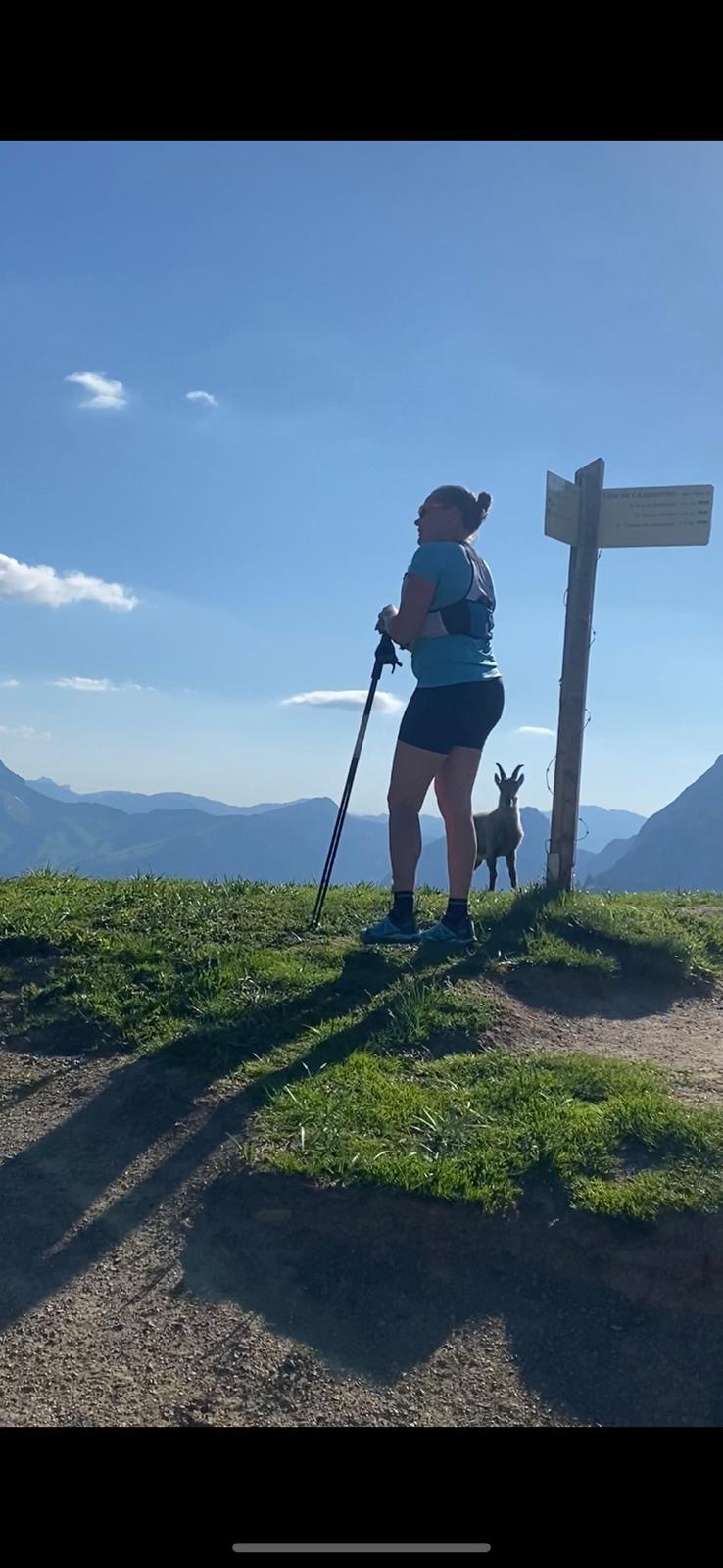 We have been living in the foothills of the Alps in France for several months now and I find myself really enjoying this moment of the day. If the day isn't filled with too much work, it is time to run and hike and climb the mountains. This region is unlike any other, full of wildlife such as the ibex and chamois, along with deer, fox, marmots, birds, and their friends. We have had some close encounters this spring. It is amazing to take a moment to stop, be with them, let them be curious just like we are and feel the magic of sharing the mountain terrain together.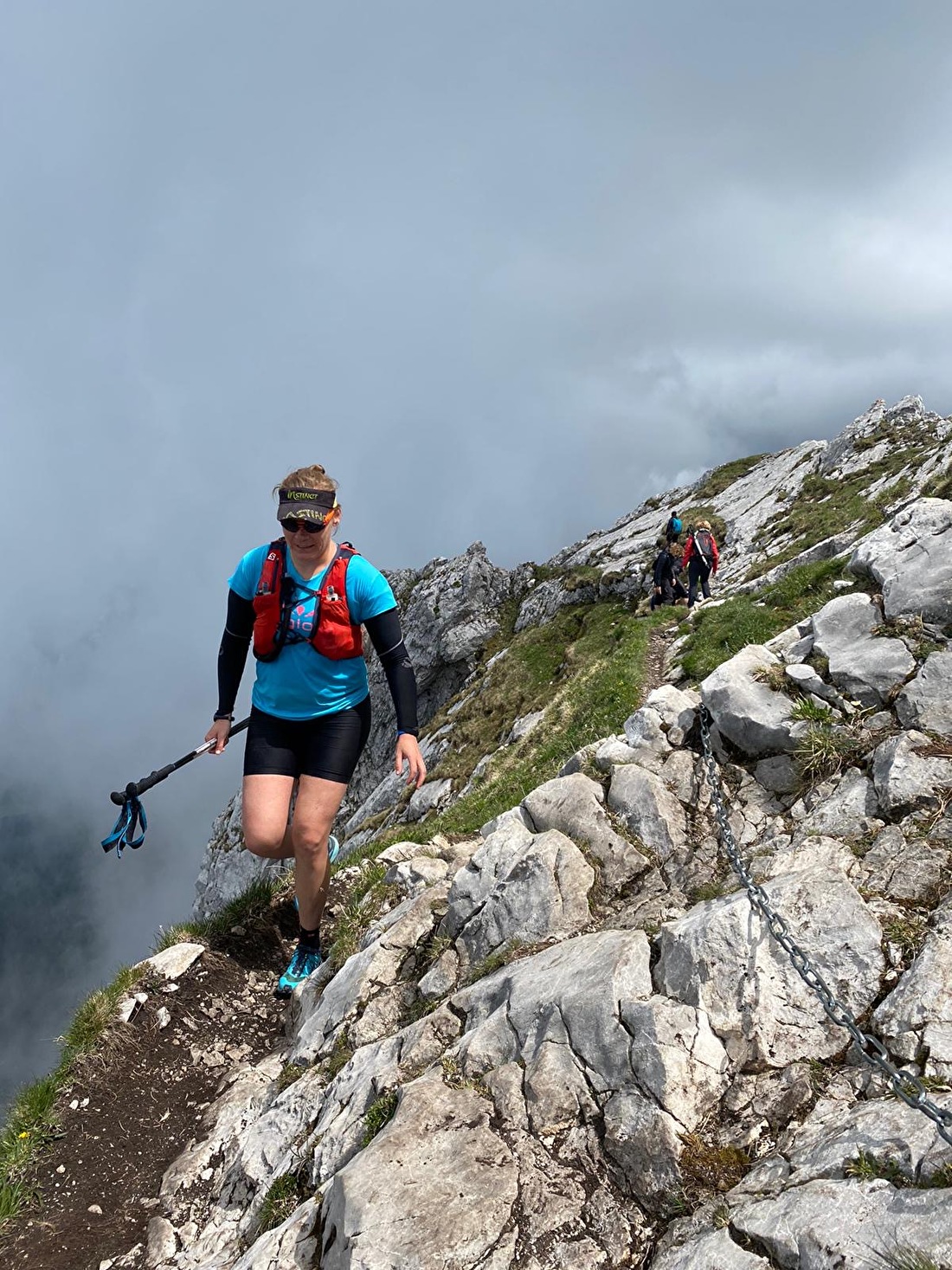 This region, like many others, has it's own characteristics. I find that it is a unique kind of technical footing and route finding, feeling as though you might be at altitudes of the 3000m peaks when in actuality the near summits are 2000-2400m. This summer, for me, will incidently be a training to become familiar with the unfamiliar surfaces (uneven, slanted, steep ascents and decents, rocky ridges, scrambling on all fours, focused climbing movements in exposed terrain, use of chains and ladders, etc.). I am not the quickest in technical terrain and I am looking forward to seek the uncomfortable sections, and with each pass gaining confidence and security in my movements to become more efficient in these sections and move with ease. This too might be a metaphor in life, I seek these parallels with nature and can find them everywhere, in the rivers, trees, landscapes, plants, etc. Keep your eyes open (and protected by Julbo eyewear J) and nature will show you the way to connect to what you need deep down.
We have recently reached a few of the mountains of the backyard (Dent d'Oche, Les Cornettes de Bise, and some other high points) and I can't wait to share more special moments on top soon. I so crave and thrive to be on top of mountains. From on top, whether there is a magnificent view or challenging weather, I find a way to appreciate my life and ability to be there at that time, and I am overwhelmed with seeing and feeling the world in new ways.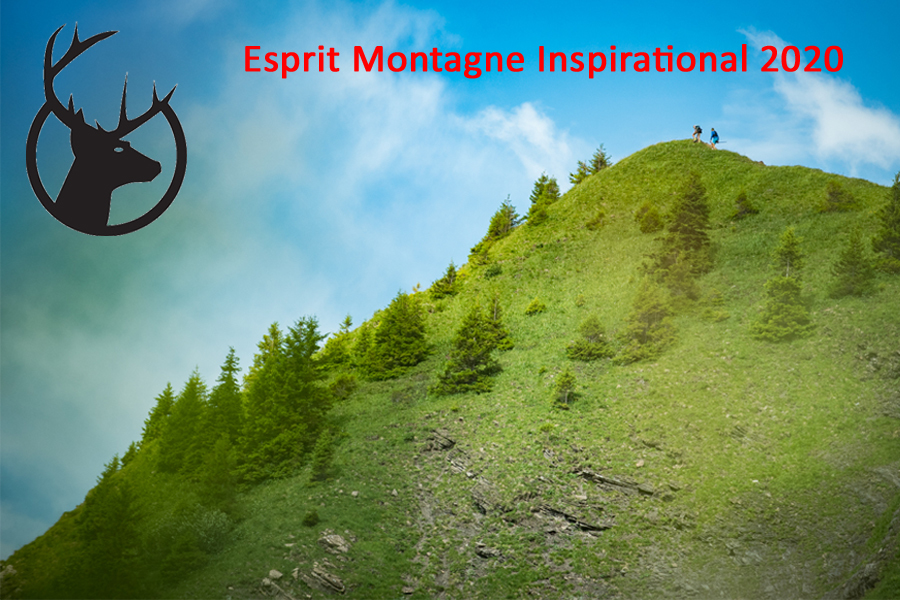 I have been enjoying this sort of freedom, and will have some time this summer to share it with you should you be able to come share our current backyard. There are several weeks between mid-July and early September where you can come to stay at Hotel Esprit Montange and profit from these feelings. Be it with a purpose to experience the mountains, socialize with other runners, enjoy a big training week with plenty of vertical meters, challenge yourself in new terrain, push your capacity in a few iconic races, explore a new area, etc., you will be enriched from this opportunity. You can find more information on these trips on the Facebook page here.
I would like to offer some important tips or tricks for your preparations in the mountains. I am sponsored by the Ultra-Run Store and you can find many of your needs on the online webshop…
1 – The most important is to ensure you have a trail shoe with great grip that fits well. I have run in several shoes in the past and am rather picky when it comes to finding a new shoe. That being said, I have found the best shoe for me, the Salming Trail 6, this new version is the best combination with a neutral fit and cushioning to last on the longer adventures with durable and aggressive grip. It is my "go to" shoe in all mountain conditions. Here is the link to these ideal shoes…mens and womens.
2- With the terrain and steep climbs, I find it important to have a pair of hiking poles along. Make sure they are not too tall (I recommend when you are standing to have the pole at the height of your elbow, a 90 degree bend in the elbow for proper arm muscle activation and the efficient use especially during climbing). Check out these poles by Raidlight on the shop.
3- When going in the mountains, it is important to have a selection of materials you need for your adventure, including those for safety. The backpack is an essential part of your gear to carry adequate amounts of water and nutrition, but also a rain jacket and extra layer along with possible buffs, hats, gloves, etc. and an emergency blanket for safety. Ultra-Run Store is an importer of the brand UltrAspire for popular packs and hydration systems which we can highly recommend, along with more great styles from Raidlight.
4- I don't know about you, but I sweat a lot and appreciate a technical shirt that also breathes and works to keep me cool and fresh. The "Super Light - SL" shirts from Uglow are the best shirts I have ever worn and guess what, the shop has a current deal where you can purchase 2 shirts and get the 3rd for free. There are multiple colors available and it should be difficult to pass up this great deal, check the links for mens and womens.
I look forward to seeing you in the backyard this summer and sharing the trails together in any and every way (smiley)